About J. A. Plast
We make healthy homes through sustainable product development prepared for the changes of the future weather.
The target for our product development is set for ensuring a healthy indoor climate. Within this idea, we are driven by our vision to be a responsible, developing and sustainable business partner in the building industry on a global scale. We get there by preparing our organization for the future and by putting people first.
Resilient mindset
Despite global crisis and a forever changing world, we will always be there for our customers. We see the potential from a long-term perspective – so we keep going , keep reaching out and keep offering our services. It takes resiliens. In both management decitions and for each induvidual employee.
People first
Ambitious development and putting people first are not necessarily opposites at J. A. Plast. We know that to have visionary business development you need to create an environment for people to be able to make wise decitions, be in balance and use themselves and their talents. Personal development, respect for differences and professional development are all essential for each individual as well as for J. A. Plast in general
DEVELOPMENT for tomorrow
When we design products that should last for the entire lifetime of the roof we focus on the changes in future weather and on new global trends in the building industry. We need to be able to predict what our customers want tomorrow, and we need to make sure that our employees have the kompecences to match future tasks.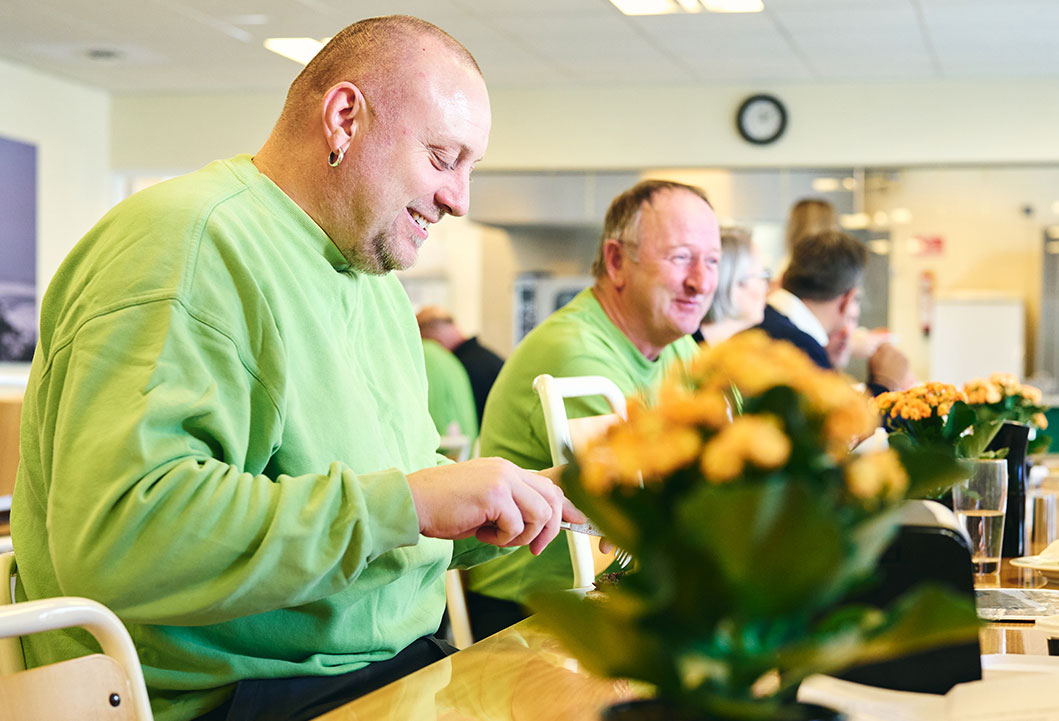 Are you looking for a particular employee?
Find the relevant contact person on our contact page. To apply for at J. A. Plast, visit out job page.
The story about J. A. Plast
The story about J. A. Plast
Roofing Accessories since 1974
Since 1974 J. A. Plast has manufactured long lasting customized accessories that complete every roof.
1974
In 1974 Jørn Andresen founded J.A. Plastindustri ApS in a rentet location of a local machin shop in the town of Villerslev, producing orchid containers for the wholesale society GASA. Besides orchid containers, he gradually began to manufacture ventilation outlets in his spare time – to begin with for Dukadan and later in his own name.
1970's
As time went by the production of ventilation outlets grew bigger and he built production facilities in Koldby – which he expanded in the following years.
Early 80's
During the early 80's Jørn joined the local trade council and began exporting products – to begin with to England and later to Germany, where he also set up an office for a while. The name was changed to Koldby Eksport ApS.
1993
From here on it took off and in 1993 he bought the buildings in Hassing from a local kitchen manufactuer, Tophus Inventar. The old production facilities in Villerslev were since taken over by the local motor-cycle-club Koldby MC.
1995
In 1995 Jørn sold the whole lot to Dansk Eternit, and the name was changed to J.A. Plastindustri A/S. During this period the productions were joined in Hassing in new production halls and the office in Germany was closed.
2003
In 2003 Svend Havemann and Jørgen Haack Jensen acquired the company together with an investor. Together the two of them managed J.A. Plastindustri A/S until 2011, when they onboarded a handful of employees as shareholders to prepare for a handover from one generation to the next.
2016
J.A. Plastindustri A/S was aquired into the Braas Monier Group in 2016 and again into Standard Industries i 2017 – The BMI Group was formet.
Today
This is where we are today and the name is back to the original J.A. Plastindustri ApS. We have worked from the same platform since 1974 – making longlasting customized roofing accessories that complete every roof.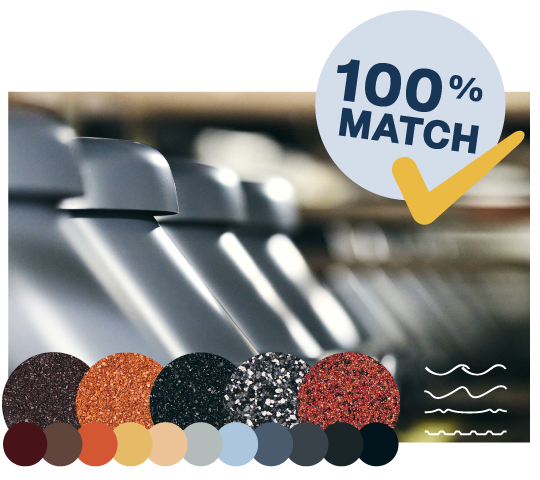 100% match
CUSTOMIZED Roofing accessories matching the roof in colour, material, surface, and profile
Our roofing accessories can be matched 100% to your roof material in profile, colour and surface. Roofing accessories from J. A. Plast colplet the visual expression of the finished roof.